By: Bryce
Last December, the UFC had Kelvin Gastelum fight at Middleweight because he could not consistently make the 171 lb. limit for the Welterweight division. He was pitted against a tough veteran in Tim Kennedy, who had said he would outclass Gastelum in all aspects of the fight. That did not work out so well for him, as Gastelum beat Kennedy up until Big John McCarthy stopped it in the third. Kennedy went on to retire after the bout, citing that his body could no longer respond fast enough to what he wanted it to do in the cage.
Fast forward to March, and Gastelum took on one of the all-time greats in MMA, that being Vitor Belfort. I, along with many others, assumed that Vitor was over the hump and this would be an easy victory for Gastelum. This was true, as the Middleweight finished the legend in the first round. He then called out Anderson Silva, which has now been scheduled for UFC 212. These three fights have led to people giving Gastelum the nickname "Legend Killer." He needs that for now, and here's why:
It is helping him get names on his resume
Say what you want about the type of fighter Vitor is now compared to his last title run, or anytime before that. At the end of the day, Kelvin still beat "The Phenom" at his own craft and it is an impressive win on his record. He has other impressive victories, like that over former Welterweight champion Johnny Hendricks, but Hendricks is no legend. Vitor is a legend and will automatically gain Gastelum more credit when his career is all said and done. Silva is a legend that could possibly boost Gastelum into stardom in the UFC. These fights help Gastelum establish himself as a legitimate contender.
He gets more eyes on him
These legends draw more than the average Middleweight. The fight with Vitor landed him a main event in Brazil. Anderson Silva may end up landing him on the co-main event of a PPV. These fighters bring eyes to them, and if Gastelum can show again that he is the better fighter, it makes it that much easier for him to broadcast that legitimacy to fans around the world. This could in turn add more drawing power to him as continues his rise.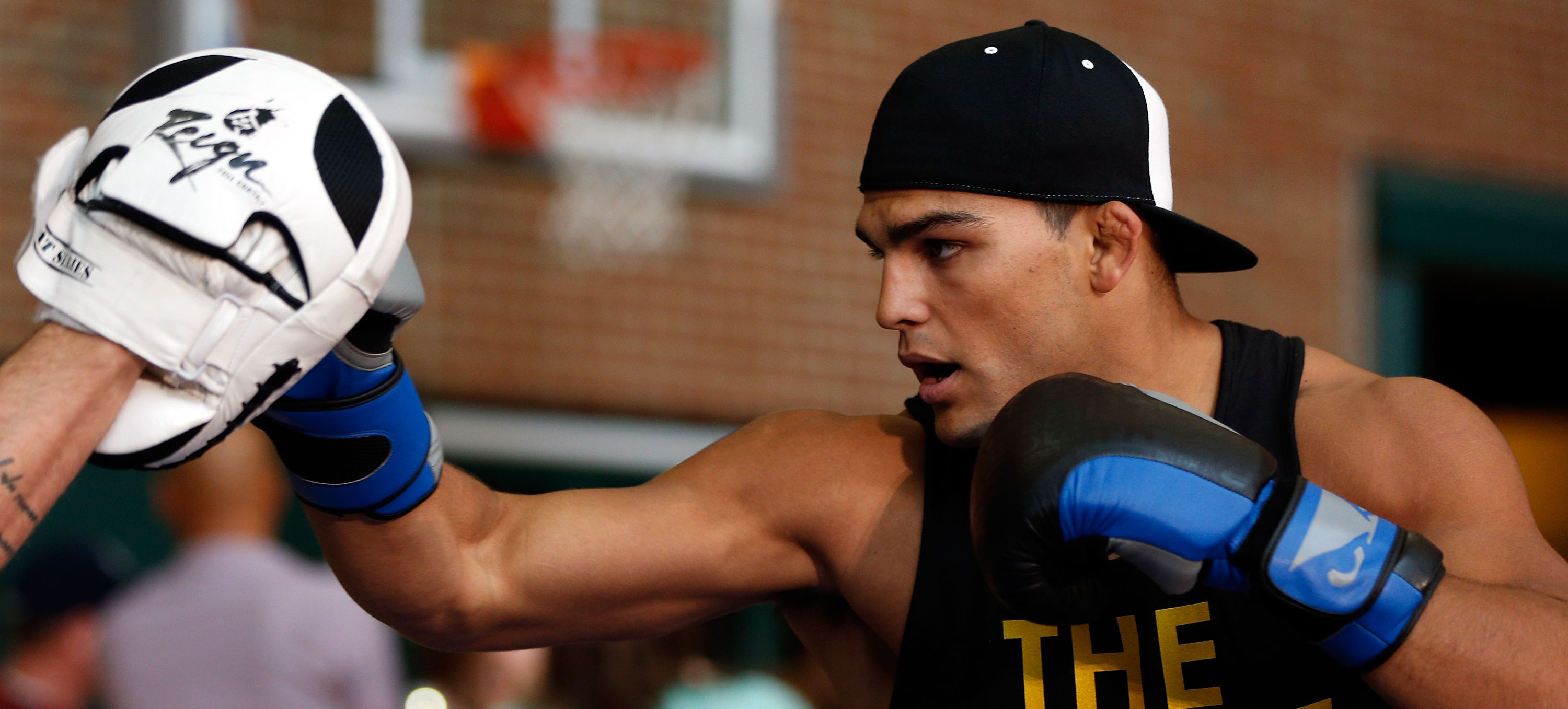 It gives him more time to improve
It is sometimes hard to realize that Kelvin is only 25. He has been in the UFC since 2013, and in that time, he has only lost twice to world class talent. One of his losses is a split decision loss to current 170 pound champion Tyron Woodley. While Woodley is certainly better than he was January of 2015, it is without a doubt that Kelvin is, too. He is a world-beater already, and the more fights he gets with those past their prime, the more he can improve when he takes on a monster in the division like Yoel Romero or Jacare Souza.
While Kelvin has all the promise in the world, he still needs to go into Brazil and beat one of the greatest fighters to have ever walked the planet. He should not underestimate his opponent, and I believe he can cement himself forever as the "Legend Killer" of the UFC.