What's Next for TJ Dillashaw
By: Bryce In the aftermath of UFC 217, there were 3 new champions, (2 if you're a Buju in denial over Joanna) which can help continue top ranked fighters getting the next shot. In what I thought was the closest fight to predict, TJ Dillashaw defeated former TAM teammate Cody Garbrandt. In his post-fight interview, he called out a man, THE man, Demetrious "Mighty Mouse" Johnson. He wants to go down to 125 and take his belt, being the second man to hold 2 belts simultaneously, besides Conor McGregor. (Read about his latest mishap HERE) If that happens, I'll be sure to tune in, but who are all his possible opponents next.
Demetrious Johnson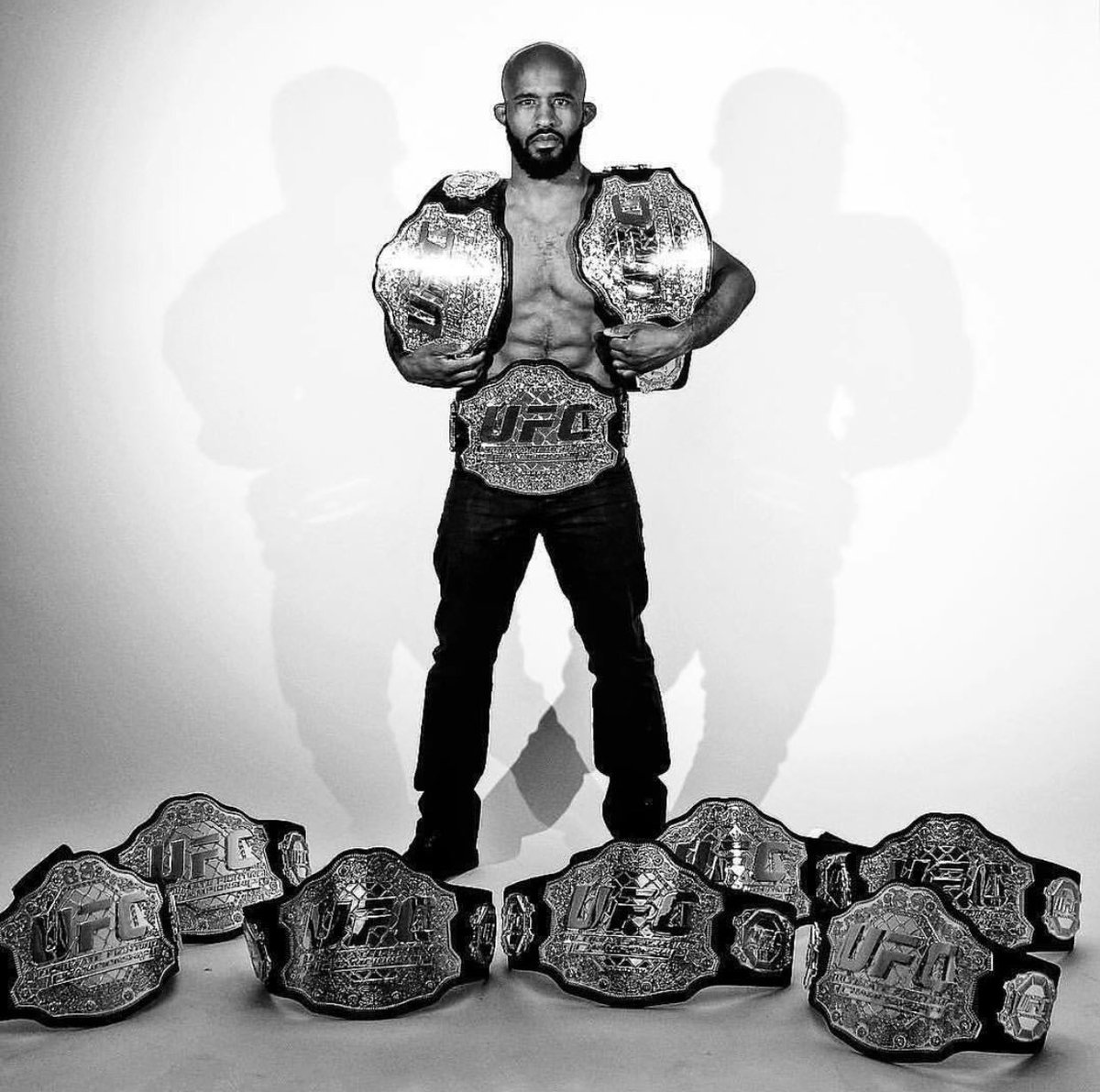 Credit: Twitter
As previously stated, this is who Dillashaw called out after regaining his belt in Madison Square Garden. This fight almost happened this past summer, only Johnson refused. He says it was because he did not want Dillashaw to miss weight, but many speculate that he was worried he would lose the belt and the streak of most consecutive title defenses, which he recently broke the UFC record with his absurd flying armbar thing at UFC 216 against Ray Borg. Now that the record is set, this would be the perfect time to take the fight, take the risk, and bring home the bacon.
Cody Garbrandt
Credit: MMA Mania
This also makes a lot of sense. The immediate rematch. Many, including myself, thought that if that first round would have been 10 seconds longer, this article wouldn't be possible. But, it wasn't, TJ recovered, and came back to knock out Garbrandt in the second. Nonetheless, this was a razor close fight with near finishes for both sides before the eventual TKO. Enter WME IMG. They sold Ronda's return extremely well, and I have no doubt that they could do the same with a Cody Garbrandt immediate rematch. I do believe this is unlikely, however, because of the rest of the division. It is far too stacked to try to clog up the belt with immediate rematches.
Winner of Rivera/TBA
https://www.youtube.com/watch?v=arK_6oMD87Q
This I believe is what will happen should the DJ vs. TJ bout fall through. Rivera was supposed to go up against Dominick Cruz, the man that took TJ's belt, but he recently got injured and is now out of the UFC 219 card. Rivera is ranked #4 and has a recent resume of Thomas Almeida, Urijah Faber, and Iuri Alcantara, the last winning him a fight of the night bonus. He is a good grappler and striker, and while he may not be on the level of Dillashaw, another marquee win may push him over the edge to title contention. With that being said, the UFC needs to find him a quality opponent. Marlon Moraes just recently called him out, and with a win over John Dodson in Norfolk this past weekend. That could be a high enough profile fight for both to where the winner could justifiably get the next shot.
Urijah Faber (Please don't)
Credit: The Sun
Urijah Faber is a legend. There is no disputing that. He is not, however, fit to fight for a UFC belt in 2018. He recently said a fight against TJ would be "fun," but I truly hope it doesn't happen. TJ would love it because it is almost a fact he would have the advantage in every area the fight went, along with the advantages of being the better athlete and actually winning a belt (Sorry, Urijah, please don't hurt me). It has been talked about, but I hope that it stays at that. Urijah, stay retired and continue to help the next generation, like Sage Northcutt and Cody Garbrandt, hone their skills and mold more champions.