SPOTLIGHT: Max Holloway
By: Bryce Featured Image Credit: MMA Junkie
This is the fourth and final installment of the spotlighting of UFC 218's main event and co-main event. We finish with Max "Blessed" Holloway.
Miss any of the first three? Check em out! Alistair Overeem, Francis Ngannou, and Jose Aldo
https://www.youtube.com/watch?v=MpM9gOnCZKk
First off, Max Holloway is the MAN. He's talked the talked, he's walked the walk and now he has won two separate UFC title fights. He is exactly what you want out of a champion. He isn't shy and unwilling to call guys out, he isn't afraid to talk a little trash, and he's fun as hell in the cage. Not to mention he's riding an ELEVEN FREAKING FIGHT WIN STREAK. HE'S 25. How does that even work???? He's tied with Royce Gracie for the second longest win streak in UFC history, and everyone above him are likely UFC HOFers and Jon Jones. He's had 18 UFC fights already, well on his way to setting the UFC record of most fights in the organization. That record stands at 29 currently with Michael Bisping, but Max is super active, taking at least 2 fights a year, if not more. There's also a lot to say about his game. He's a long 145er, so he uses his reach to hit the smaller guys at the end of his longer arms, and he's also very slick on the ground. He is truly a mixed martial artist in the fact that he does a lot of things well, but I wouldn't say he has a specialty really. That's a good thing, though, because he has a lot of ways to inflict damage, making him harder to prep for.
Coming into the UFC at such a young age, he was bound to have setbacks. His 3 losses in MMA have all come in the UFC, with his most recent coming in 2013 to a certain Irishman. He has also lost to Dennis Bermudez by split decision, and he was submitted by Dustin Poirier. These are all quality losses, if such a thing exists, especially considering his age in the bouts. He has also obviously used this losses to fuel his training and also used them as learning experiences. He has learned to lose, and from those losses he has learned how not to lose.
https://www.youtube.com/watch?v=nucx6lEsMl4
Obviously his last bout was against the 145 great Jose Aldo, where he won the undisputed featherweight title. In that fight, he got rocked in the first round, and also struggled to mount any significant offense until the second. When he turned it on, though, it was a done deal. He gets Aldo again Saturday night after Frankie Edgar had to pull out due to injury. For Holloway, it's always hard to argue against what worked last time, but he just needs to be careful of Aldo's leg kicks if he chooses to utilize them. The most important piece of advice I would offer is to drag Aldo into a brawl, because Holloway thrives in that chaos, while Aldo is best when he fights composed and calculated. He also needs to keep an eye out for an opportunistic choke, and I am sure he will keep his eye out, seeing as how (as previously mentioned) he's the MAN.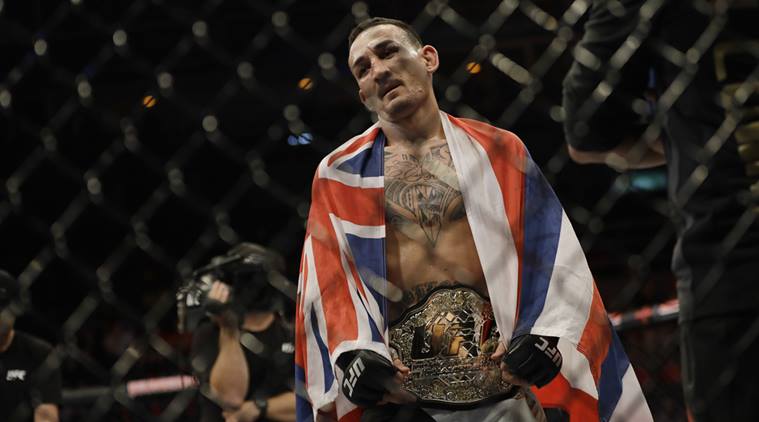 Just as Jose Aldo is seeking to cement his legacy, Max is trying to continue his meteoric rise into super stardom in the sport. With a second definitive win over what many consider to be the best featherweight ever, while that best featherweight ever is still in his prime, would instantly put Max in talks of the best 145ers, and certainly help propel him to eventually that, dare I say it, GOAT debate. This guy is that good, and because he's only 25, look for him to keep that chip on his shoulder for a while, and look for him to rack up a collection of belts.
Liked this? Let us know! Our Twitter and Instagram are @UntitledMMA, and our Facebook is Untitled MMA. You can also find out podcasts on YouTube and SoundCloud, simply search for Untitled MMA!